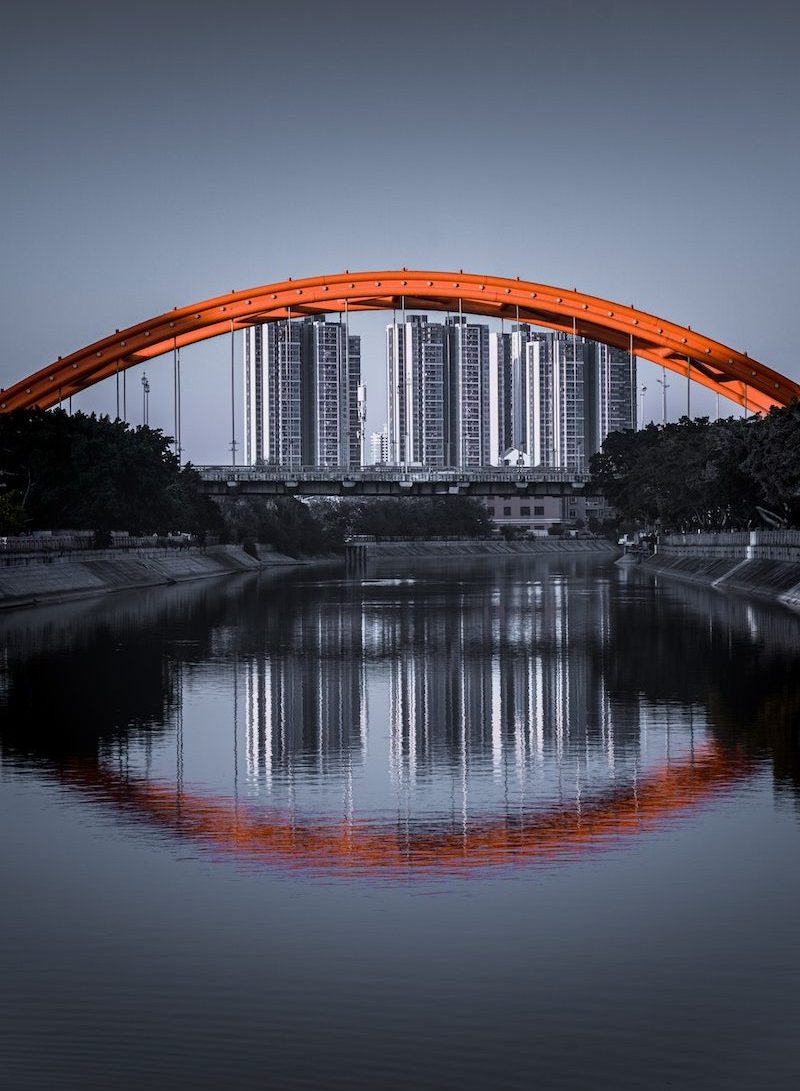 We bring down barriers,
Build Up Bridges
We advise our clients which directions are best suited for their business needs and current financial budget or intended turnover.
Delivered by chartered and certified accountants, we also cater for companies' accounting and fiscal matters.
Corporate Secretarial services
From corporate governance to compliance, we ensure that your business is compliant with financial and legal regulations.
Web and Graphic Development
Proven experts in Graphics and Web design and development, SEO and online marketing.
Our Mission
KSN Associates strive for the best possible outcome for clients. Our mission statement is to be a trusted legal and business advisor to our clients in our areas of practice.
What they've said
Testimonials
Learn how KSN has been a game changer through the voice of our clients
"The expertise of KSN Associates Ltd in the drafting of contracts was indeed beneficial to us. All employees' contracts were drafted, terms and conditions are written and approved. Despite KSN being a legal consultancy firm, they devote themselves to finding the right solution for our Company irrespective of their field. It is a relief to have a company like KSN who handles the full project without having to rush around to different service providers. Their expertise in various fields have enabled us to reorganize our management and administration, having a secure health and safety regulation and soon the launching of our website!

Krishini PANJANADUM

Director of Sales and Marketing @ Nickelnet Company
"Cliente depuis le lancement de KSN Associates Ltd, j'ai une entière confiance en leur expertise. Leur service est de qualité, leurs conseils toujours parfaitement orientés. Faisant preuve d'une grande réactivité, j'ai confié à KSN Associates Ltd la totalité des démarches concernant mon entreprise (création, licences, suivi, contrats etc ...). Ils m'ont également transmis de précieux contacts professionnels et je n'hésite pas à communiquer leurs coordonnées. Mes partenaires et clients en quête de renseignements ont également toujours été satisfaits de leur service. KSN Associates Ltd est un contact précieux que je partage volontier !

Caroline MORGAND

Director @ Caro des îles Excursions
"We have worked with KSN on the formation of our legal entity in Mauritius. KSN's offer was not the lowest that we have received but their outstanding flexibility and professionalism convinced us to choose their services. We do not regret our decision at all, as they handled all aspects of the process swiftly and efficiently, allowing us to fully focus on our work. Keseena and Yohini, leading members of the company, have all the qualities you are looking for in a good lawyer, but what really sets them apart is their personal approach and willingness to go the extra mile. We have cooperated with a number of prominent law firms in Europe and KSN's standards - as well as the results - are right up there with the best of them.

Josef Bouska

CEO
"Working alongside Keseena over the past few years has been and still is a wonderful experience. KSN Associates, as a company, provides the ideal guidance a company is looking for to meet one's corporate objectives and success; putting your business and your trust in the professional hands of KSN brings only rewards and the desired results. The company's team of dedicated and talented members, with Keseena as its head, will ensure businesses and companies, wishing to grow in Mauritius.

Zion Adeoye

Founder @ AfriCarta
""My experience at KSN with Veedushi and Keseena was very satisfying. I was a bit worried about the whole process since I was abroad and everything was done online. Both were always very helpful and helped me with all difficulties and requirements from start to finish, exclusively monitoring my process and always making all the necessary adjustments to help me quickly and efficiently. I would highly recommend the company's services to anyone who is interested in starting a business in Mauritius."

Isabella Fragoso

Managing Director @ Global TMB
We believe in,
Our Associates With a qualified team of associates, KSN Associates become unique partners for your business, in need of professional and reliable consultancy. Our responsibilities extend towards our clients, our profession, our team and our community.
Ethics, integrity and passion are not only our driving motto but are in fact our valued commitments. We are here for our clients; we have an understanding of the inner working of their businesses, their motivations to operate and we are pleased to offer them a personalized attention which is unparalleled.
Learn More
Manage
Financial Data
As an intermediate, KSN Associates' responsibility is to oversee and regularly assess a company's financial status. By understanding the company's profitability and identifying problem areas, our team will create budgets, either for the company at large or for the departments under their care. This process keeps the company on track and allows the manager to either cut spending, if necessary, or develop ideas for expansion.
Oversee Regulations
and Policies
While maintaining efficient operations, KSN Associates will also ensure that the company is operating within legal guidelines and in compliance with federal, state and local regulations. Depending on the company, this could include updating background checks on personnel, adhering to non-discriminatory hiring practices or maintaining safety standards.
Accounting &
Tax Services
KSN Associates, through the intermediary of its partners of chartered and certified accountants with several years of experience in the domain, also caters for companies' accounting and fiscal matters. The team can provide all the required services, starting from bookkeeping, annual account provisions to complex accounting and reporting.
Corporate Website
creation and marketing
With the help of an experienced and talented team of graphic designers and Web developers, KSN Associates can be in charge of the marketing of the company. We can produce corporate websites, with latest features and constant monitoring of these. We can also create and control Social Media platforms (Facebook, LinkedIn, Twitter,…) to help in the promotion and marketing of the company, among other marketing strategies.
How can KSN Associates assist you?
In this world, facing drastic changes, we are all striving to achieve our desired goals and objectives – reach higher grounds. Yet, innovation, transformation and leadership don't just happen; to implement those promising elements, you need a trusted partner, an entity you can rely on to assist you and manage the complexities of the constantly
changing business world. KSN Associates' services are designed and personalized to cater for each client's specifications; we provide guidance and offer solutions to fields extending but not limited to accounting, general administration, maintenance recruitment, secretarial services, among others.
Setting up a business in Mauritius can be a quick process taking an average of 3 days, provided that all the required factors and documents are made available. With a client-centric approach, KSN Associates is here to understand each client's needs
and to ensure that they have the right tools to get their company running. We assist our clients through all the stages to ensure successful outcomes and on-going progress.
Corporate Legal Consultancy
With our legal expertise, we advise corporations and their officers, directors and controlling shareholders, with respect to corporate governance, ensuring an on-going and recognizable increment in productivity at business level. Every consultation requires unique demands and as intermediates, we provide assistance in forming the most appropriate and effective structure of a company by conducting 
due diligence exercises, providing legal opinions relating to any business transactions and advising on strategic planning, coordination and inquiries. In a nutshell, our expertise allows us to offer counsel on different types of business agreements in both the public and private sectors and our international network is a supplementary assistance to our clients wherever their needs extend.
Employment Law in Mauritius
It can be difficult for employers to navigate through the complex employment requirements and termination procedures incorporated under the law. KSN Associates covers all aspects of employment law, including both advisory and contentious issues, helping clients meeting their labour force goals. This includes providing them with constructive
comments during their hiring process and follow up with them by drafting tailor-made employment contracts, confidentiality agreement and non-competition agreements. We also negotiate with our clients' employees on their behalf, handling disciplinary meetings.
Trademark Registration in Mauritius
We provide a range of services in the protection of Intellectual Property Rights, mainly with regards to trademark registration and logo registration. Our selected and dedicated team will review the data you provide and advise you on the best
strategy to expand your chances of success in obtaining a trademark and securing your brand.  We strongly believe that trademarks form the most basic component of a company's recognition and value.
Intellectual Property Law and New Technologies
Businesses around the globe value intellectual property and technology services. KSN understands that each client requires a unique attention and guidance in the creation and protection of their investment whether it is a company logo, computer software, and any other creations respectfully.
By identifying, protecting and exploiting intellectual property rights at each stage of the your innovation lifecycle, our qualified team provides strategic advice spanning all aspects of IP law.
An Open Letter
Keseena's message to businesses and entrepreneurs
"As an SME or medium sized companies, managing all the demands of a Company can be overwhelming. Business owners already have a lot of pressure in ensuring their products or services are up to the market level, finding the right suppliers, developing the sales team coupled with all the legal and financial regulations. I have seen many great projects going the wrong route either due to poor management or difficulties to navigate the whole gamut of the business world. You THINK you are able to handle everything a business demands, but as your business grows – it becomes more daunting with government regulations, employment laws, managing digital assets , ensuring you are compliant with the financial regulations, finding the right collaborators, obtaining the appropriate advises and the list goes on…
Advice and management directions are fundamental in your business but not just any kind of advice. As a client myself, back in the days and even today, I have met and still meet with service providers and advisers who tend to provide advices based on…
… what their sales targets are instead of focusing on what the client's needs are – which may be potentially harmful to the business and might end with a total failure.
I want to see our clients' businesses thrive, with an ideology of their own, without having to go through unnecessary dead ends. There are so many clients with potential products who give up because of the lack of proper guidance."
The struggle of having a business never really ends, we only get better at handling it, with the support of the right team and collaborators. "You learn how to navigate the business waves."
Team Members
KSN Associates comprise of dedicated members.
Our young team, boosted with energy and ambition, with exceptional experiences and background has earned a reputation for providing good quality services and ensuring the satisfaction of clients. We enjoy putting our minds together and deriving the best possible outcomes for our clients. Our profiles below will give you a better insight of what to expect.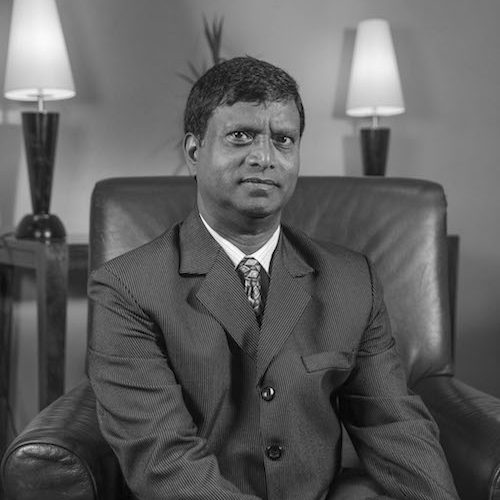 With more than 40 years of service in communication and network systems, his contributions to KSN Associates had been more than considerable. During his tenure, Permal as the local director on ground, used to ensure that daily operations of the office were running smoothly. As a tech-engineer he was unequivocally a central key adviser in the software law department, which was the core of KSN in those times. He has been and will always be an inspiration and a role model to the whole company.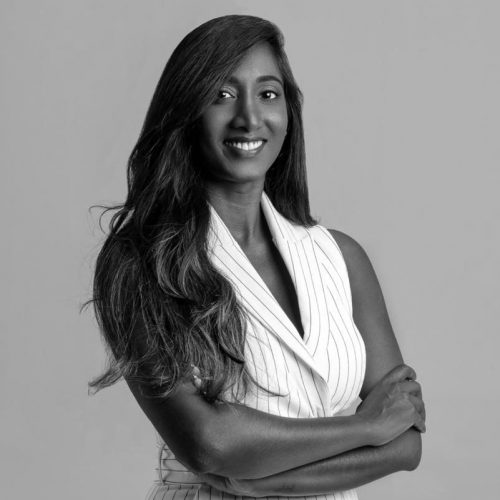 Passionate, experienced and result-driven, with over 10 years of experience in the law and business sector, she has worked with with clients and companies across the globe. Her innovative idea to build up KSN Associates is primarily focused on the collaboration with business owners to increase their company's productivity and minimize costs while ensuring they are in line with local regulations. She is fully committed to overcoming challenges a growing company can face, all while supporting the execution of strategic development from a legal and finance perspective - Watching businesses evolve over time is greatly rewarding for her.
A certified corporate secretary, holding an LLM in International Business Law from the University of Central Lancashire, she has been working for international law firms in Mauritius, South Africa, Germany and Equatorial Guinea, which helped her to gain deeper insights into the complexity of legal and business issues. Through Centurion, she has collaborated with major law firms in the US & EU, and was part of the legal advising team for country heads in Africa.
Presently, she is also an Executive Director at Centurion Law group Mauritius, a reputable Pan-African corporate law conglomerate. Her deep understanding of the whole gamut of African financial markets, her familiarity with the overall corporate needs of an organisation investing in Africa with respect to corporate and tax structuring, place her at the pinnacle of investment relevance. She is also an out of the box thinker with the ability to devise legal and financial solutions to unique facts and situations.
With her experience and the team of professionals that she gathered to build KSN, companies can have the peace of mind that they will be heading towards success, and driving their business model to meet international tendencies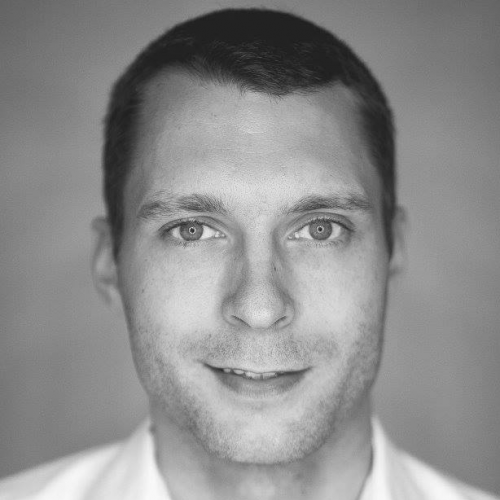 Nicklas is a Director of KSN Associates Ltd and founder of its sister company Cykra Ltd. He has many years of experience in IT consultancy and software development. Nicklas studied IT engineering at the Technical University of Denmark. He was previously employed as an IT security expert in Denmark, analysing malware and security threats. He has also been leading some small IT development teams and he is now focused on web development and the IT infrastructure maintenance for several companies. Lately, he has been engaged in the discovery of cryptocurrencies and blockchain technologies, convinced that these have the potential to boost the financial aspects of businesses and companies alike. As such he has the effective ability to immediately assess any software and map out the areas which needs legal consideration. As a whole, Nicklas oversees the spectrum of the digital aspect of our clients' companies, delivering exceptional results.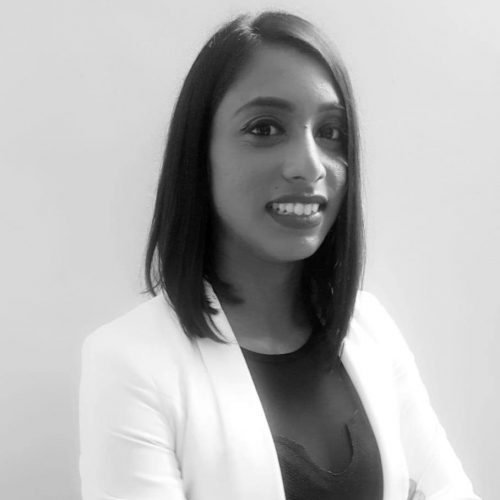 Yogeswari comes with a pack of fruitful experiences and educational background. Her field of expertise extends to Business Management, Finance and Time Management, building her into a diligent individual having the the ability to work under pressure. Having over 8 years of experience with various roles and responsibilities with other companies and now KSN Associates, Yogeswari has an upstanding knowledge and understanding of the national and international business environment. She has the ability to address clients' needs and how to deal with varying queries pertaining to client's issues.
She has experience in logistics and is well versed with the legal gamut of the import and export world. With Mauritius being a freeport hub, her knowledge here is very fruitful to clients dealing with logistics in and out of Mauritius or a planning to move or leave Mauritius.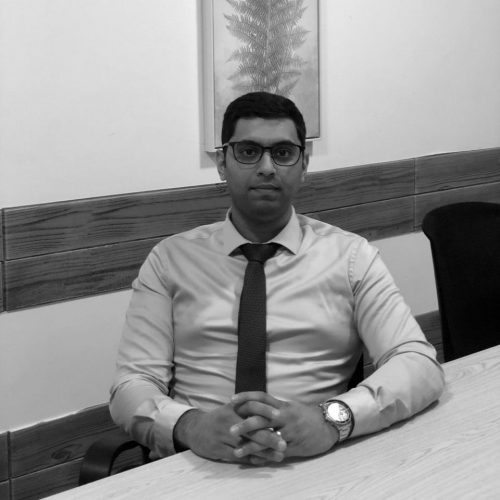 Ajmal is a well-skilled, well-reputed accountant and has extensive knowledge in accounting, taxation and business consultancy. He is a member of the Institute of Public Accountant (Australia), associate member of the Institute of Financial Accountant (UK) and member of the Chartered Institute for Securities and Investment (CISI UK). Lately, he has been reading the law at the University of London. He is also the founder and managing director of Unicount Corporate Services Ltd. Bringing over more than 10 years of progressive experience, he is extremely passionate about his work and is a solution-driven professional. Ajmal shares the unique perspective of working as the director of an accounting firm and has experience in managing multiple funding sources and contracts. Moreover, among his many achievements in his field of work and having a solid and strong network, he has also been actively involved in various real estate projects and to handle international projects in Singapore and Malaysia, and mainly in Africa.
A talented graphic design lead with 12 years of experience in print and web design who is highly motivated, creative, and versatile, this is what Anshley brings to the table. He is the founder and director of Pro.Duce, a company offering modern approaches to graphic design, advertising and branding. His unique perspective - corporate & luxury branding, advertising, designs and development and ideas - that he applies in his works has allowed him to secure and complete projects locally and internationally. What differentiates Anshley from other as well is his human touch that incorporates while delivering his work; while business relationships are important, he believes that a more social and friendly approach is the key to long lasting success and partnerships - "Respect is my Religion."
Contact
We love to work from diverse locations. Come and meet with us. Let's sit by the beach, or in between valleys, and close some deals.